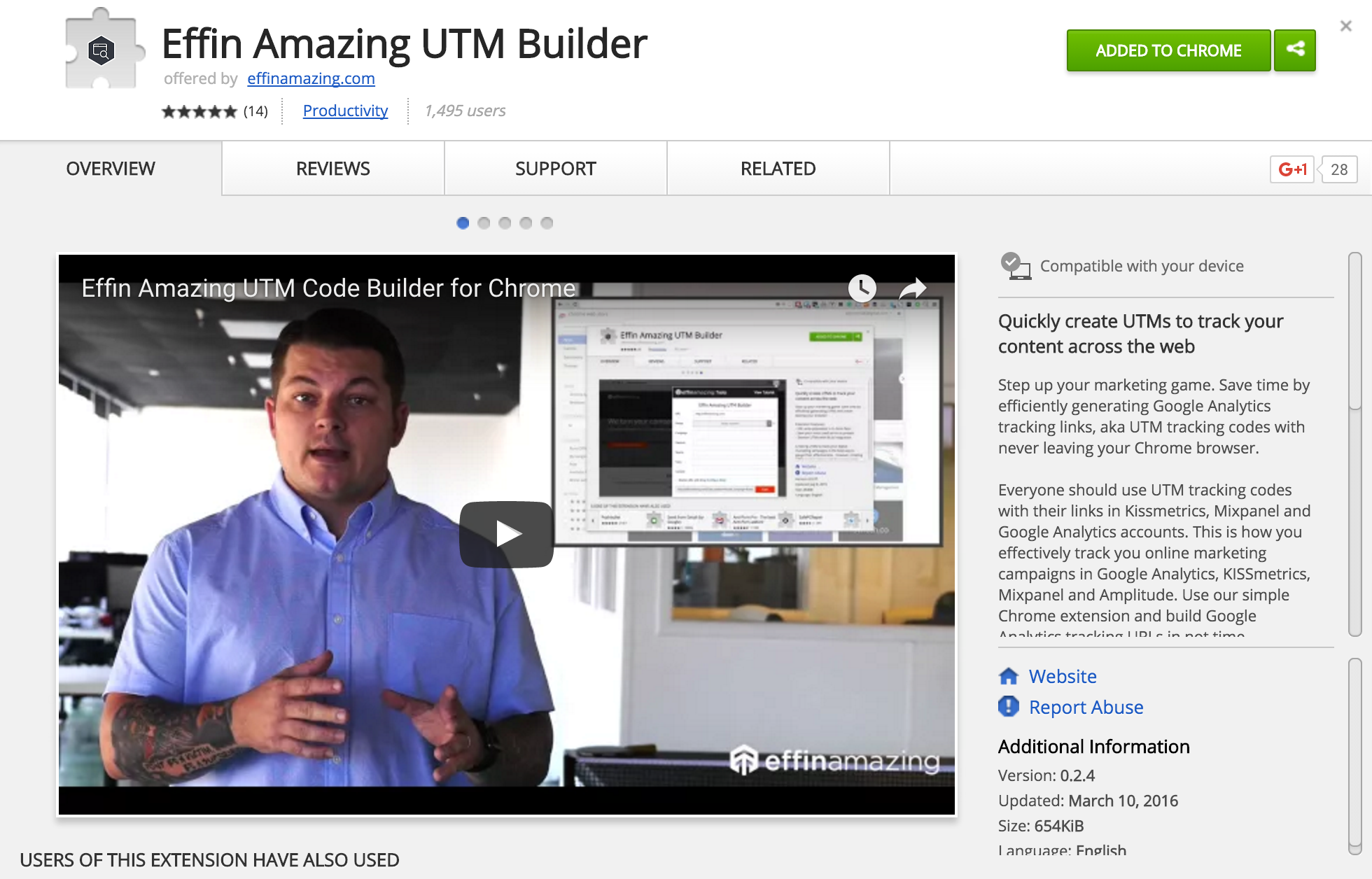 Through a partnership with Orlando-based digital marketing company, Effin Amazing, last week we released a brand new feature for one of their Chrome browser extensions, the Effin Amazing UTM Builder. Its an easy to use tool that saves marketers a lot of time building and tracking their UTMs.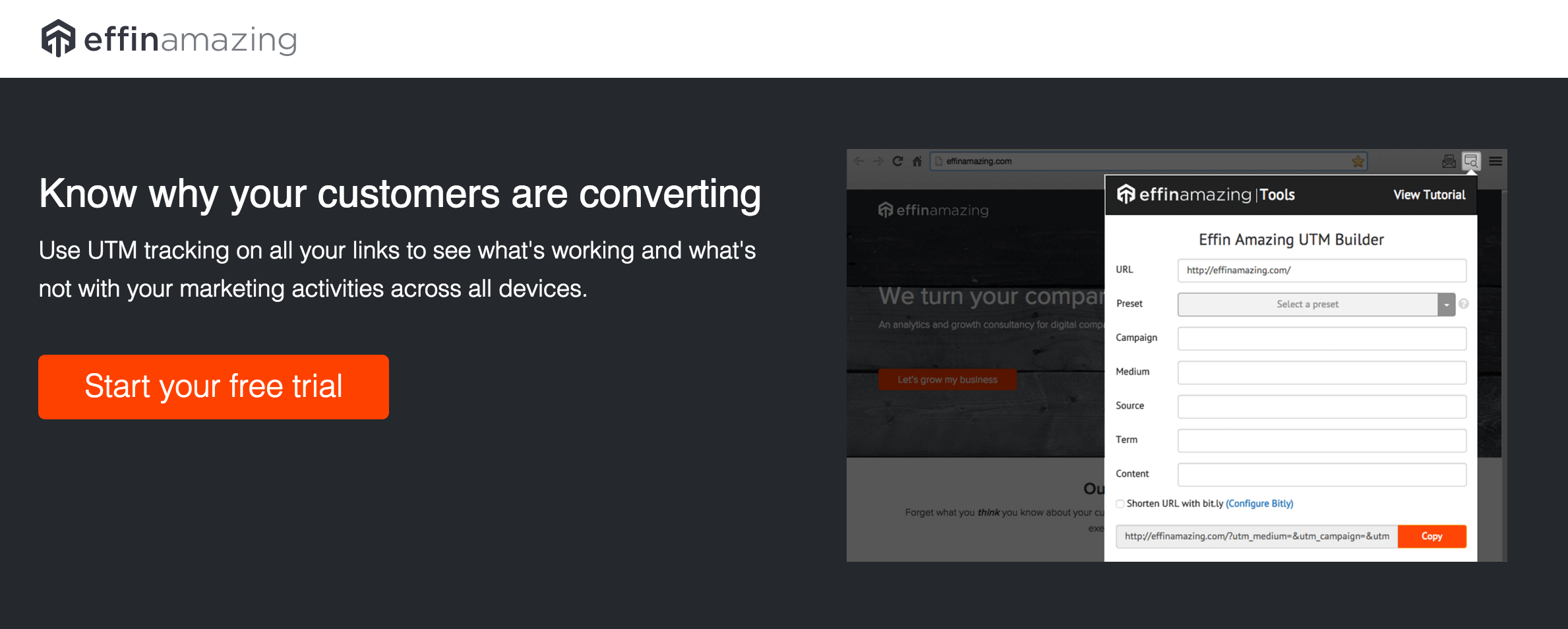 Download the Effin Amazing UTM Builder from the Chrome Web Store.
To learn more about UTMs and why they are important, check out this article from Dan McGaw at Effin Amazing.
Google Sheets Integration for Team Syncing and Collaboration
When Code Hangar began its relationship with Effin Amazing, the UTM Builder extension was already in the Chrome Web store. It was serving 800+ individual marketers, giving them the ability to quickly build UTMs for pages they need to promote.
The next step for the product was to make it more collaborative by introducing the ability for teams to save and share all of their UTMs in one place. That's where Code Hangar stepped in. We provided Effin Amazing the ability to monetize their product with a monthly subscription, allowing users to save UTMs to a Google Sheet and share it with their team members. Users can try this new feature free for the first month.
What's Next?
Now that the feature is launched, we're looking forward to learning from customer feedback from the nearly 1,500 users and making data-driven improvements to the product. Keep an eye on our Trello board to see what we're rolling out next!
---
***Interested in working with Code Hangar to develop your next product or feature? [Give us a holler!](http://codehangar.io/contact/) We would love to hear from you!***
---
Code Hangar is a software development company that builds amazing web, iOS, and Android apps for startups that are ready to launch ASAP. Are you ready?
---
---