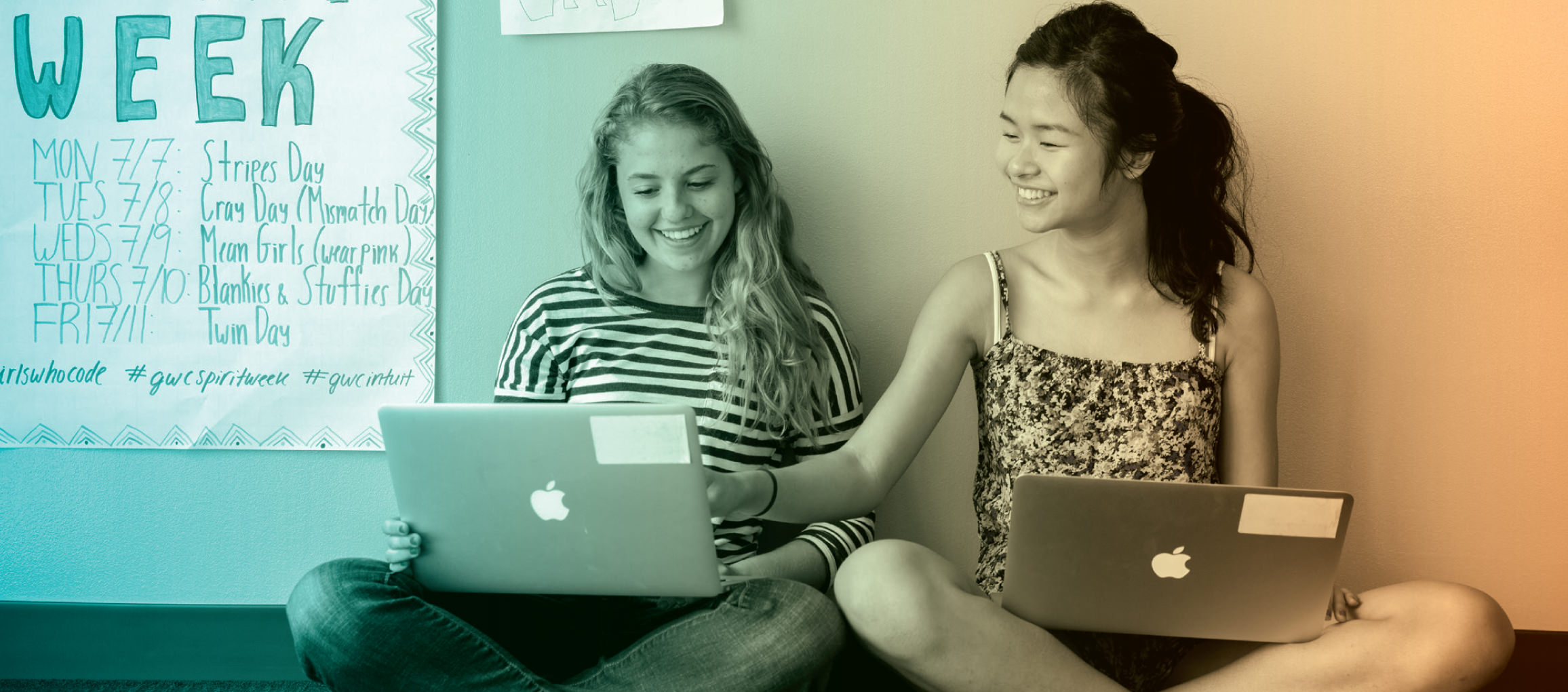 I can't believe it's finally happening! I am super excited that this Monday, June 13, 2016 Orlando's FIRST EVER Girls Who Code Club Program begins!
The initiative was announced in November last year at WeVENTURE's Rengades and Rebels: Women and Tech event, and 7 months later our first week-long, all-day, summer program will bring coding skills and Computer Science education to eighteen middle school and high school girls in Central Florida!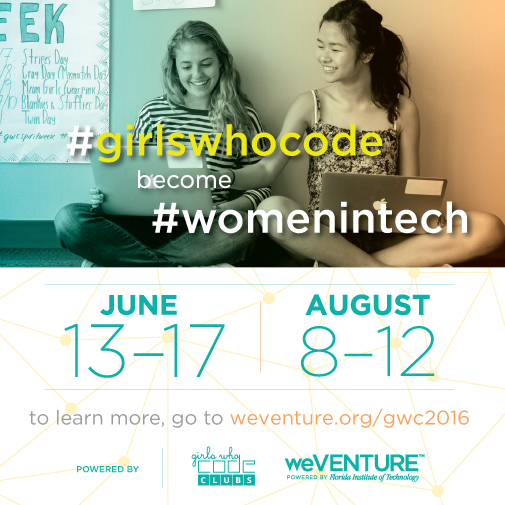 Girls Who Code is a national non-profit organization, moving into its fourth year of working to close the gender gap in technology. What started as 20 girls in New York has become 500 clubs in 43 states, and expects to support 1,500 clubs in all 50 states next year.
Here is some of the awesomeness I am looking forward to sharing with the students and volunteers who are participating in the Girls Who Code club next week!
The Dorothy Lumley Melrose Center for Technology, Innovation, and Creativity
Both the June and August Girls Who Code Clubs will take place at one of my favorite places in Orlando; the beautiful Melrose Center in the downtown Public Library, which offers amazing technological resources and classes to Orange County library cardholders at no cost! Over the course of the week our girls will get to use the 8' by 12' Interactive Media Wall, take an Arduino class in the Fab Lab to learn how software and hardware interact, have professional headshots taken in the Photo Studio, and have a look at the Simulation Lab and Audio Production Studio.
The Girls Who Code curriculum is broken up into three levels. Since this is our very first time running a Girls Who Code club, we have decided to focus our efforts on Level One which uses the Codesters platform to teach an Introduction to Python to students with little or no programming experience. The girls will spend a few hours each day on these self-guided independent coding lessons, which will teach them the fundamentals of creating programs with variables, loops, conditionals, functions, parameters and more.
Guest Speakers and Mentors from the Orlando Tech Community
Support from the community for the Orlando GWC clubs has been overwhelmingly positive! More than twenty volunteers from Orlando's tech community have signed up to contribute their time to teach and empower these young girls to learn computer science skills that will give them access to amazing opportunities and careers in software and technology. Some of our notable speakers include Erin Denton, Co-captain of Code for Orlando, a group dedicated to improving Orlando through technology; Jaime Joyce, founding president of the Society Library; Jen Odess, Manager, Data Science Operations at Appirio; and Brandy Bergh, Developer, Designer and Doer.
Lunch at Purple, Rock, Scissors
We are so grateful that Purple, Rock, Scissors, a digital agency located in the heart of downtown Orlando, has invited our Girls Who Code Club to visit their office to have lunch. We will get to show the girls what a fulfilling career in technology might look like by exposing them to the fun and creative cultures that many tech companies in Orlando have cultivated.
Orange County Regional History Center Tour
The students of Orlando's Girls Who Code Club will get to tour the Orange County Regional History Center, to see some of the technology in current exhibits and learn about some of the things the History Center is hoping to utilize in their renovation next year. We will also walk through archives and talk about some of the tech (and very much not tech) things they do to date their artifacts, etc.
'Tapping the Power Within' Meditation Session
Yes! We have included a meditation session in our Girls Who Code program! Writing software is super fun and exciting, but it can also be intimidating, overwhelming, and often frustrating, especially for beginners. So, when Chonteau offered to spend time with the class to "explore our inner and outer worlds and learn about the benefits of meditation, " I was all about it. Meditation has been an important part of my life for a long time and I want these girls to know how it can be helpful in finding balance and effectively managing stress in work and life.
This is only the beginning!
The above is just a taste of the what the girls will be getting into at Orlando's first Girls Who Code Summer Program at the Melrose Center next week. Check out the full schedule to see everything we will be doing throughout the week and the list of the volunteers who have helped make it all possible.
Launching this Girls Who Code Club program is the first step in a larger initiative to help Orlando build a strong pipeline of future female engineers. Our hopes are not only to expand the Girls Who Code program within Central Florida in the years to come, but to also connect current female talent to great opportunities & help our companies build cultures that attract female talent.
Wanna get involved?
---
Cassandra Wilcox is a full-stack JavaScript developer, Cofounder at Code Hangar Inc., Instructor at Girls Who Code, JavaScript Instructor at Skillcrush, and Organizer of Orlando LadyDevs
---
---